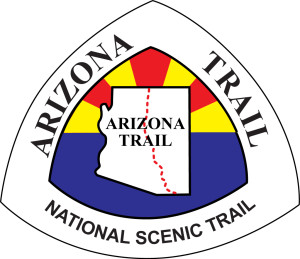 Well, we are heading out for the Arizona Trail Trek this Friday April 1st.
No, this is not an April's Fools Joke. April 2nd is our first day on the trail. This is going to be an amazing experience! We have trained hard and I believe we are ready.
I would like to put out a huge thank you to our sponsors! Steve and Brad with Peace Surplus were incredible. Steve went out of his way to help me and my team out. If you are ever near Flagstaff Peace Surplus is the place to go.
I would also like to thank Merrell for hooking the team up with our hiking boots.
Evidently Wal-Mart took me serious when I said "Will hike for food!" Thanks.
We have KAVU to thank for our awesome hats (Chilba).
In case you have not heard about this adventure, Ben Cane, Yancey Herriage and I are going to hike 807 miles from Mexico to Utah on the AZT for the Foundation for Blind Children a Phoenix based 501c3.
You can follow our journey here on blindmotivation.com or seeitourway.org. We are hoping to raise enough money to put 43 kids through a summer program for the blind. If you would like to help a child go to http://blindmotivation.com/donations/
Keep an eye out for updates from the Crazy Blind Sensei Mike Armstrong.