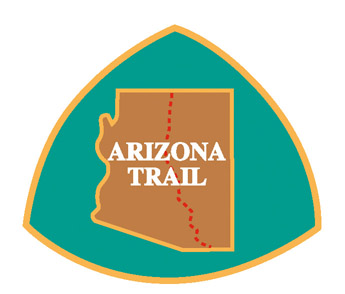 As the Arizona Trail hike draws closer Team Armstrong has been stepping up our efforts to prepare for the 800 mile trek across Arizona. We created a Training Hike schedule for the rest of the year (Schedule) and just last weekend we hiked the Arizona trail in Flagstaff. It was a great hike but also an eye opener on how early it snows up North and how much different a full pack is vs a lighter pack. As we continue however we will soon adapt to the heaver pack that we will need to carry on the Arizona trail and be averaging 20 miles a day without any problems.
If you wish to come along on one of the training hikes drop a comment and we will work out the times. I also wanted to take a minute and recognize that we currently have two new sponsors.
Kavu – A outdoor clothing company from Seattle
Merrell – Most widely known for their hiking and outdoor boots
With their help Team Armstrong is closer to stepping foot on the Arizona trail and able to help raise more funds for the Foundation for Blind Children. We are still looking for more sponsors especially those who would be able to provide Backpacking equipment.
Don't forget to donate to the Foundation for Blind Children! The great organization that has helped Sensei Mike and many other blind individuals achieve their dreams.